Team MN-DAK
Honor the Journey
Team MN-DAK consists of athletes and support members who participate in various events at the Donate Life Transplant Games of America. Our athletes hail from Minnesota, North Dakota, South Dakota and western Wisconsin and have received an organ, bone marrow, tissue or corneal transplant or are a living donor.
By competing in the Donate Life Transplant Games of America, we honor our donors, donor families and celebrate life. Celebrate your donor(s) precious gifts and show what more life has given you. 
What does it mean to be on Team MN-DAK?
Team MN-DAK members are expected to:
Attend and contribute to team meetings, held every 2 – 3 months
Fill out a Gallery of Hope submission to be posted on our website
Share your own story with your community to encourage support for donation and transplantation and to increase the number of people who register as a donor
Submit a team membership fee of $150 by March 2022
Fundraise. Although not required, fundraising provides funding for continuing the mission of Team MN-DAK and helps offset the costs of attending the Games.
Cheer on and support fellow teammates at the Transplant Games of America!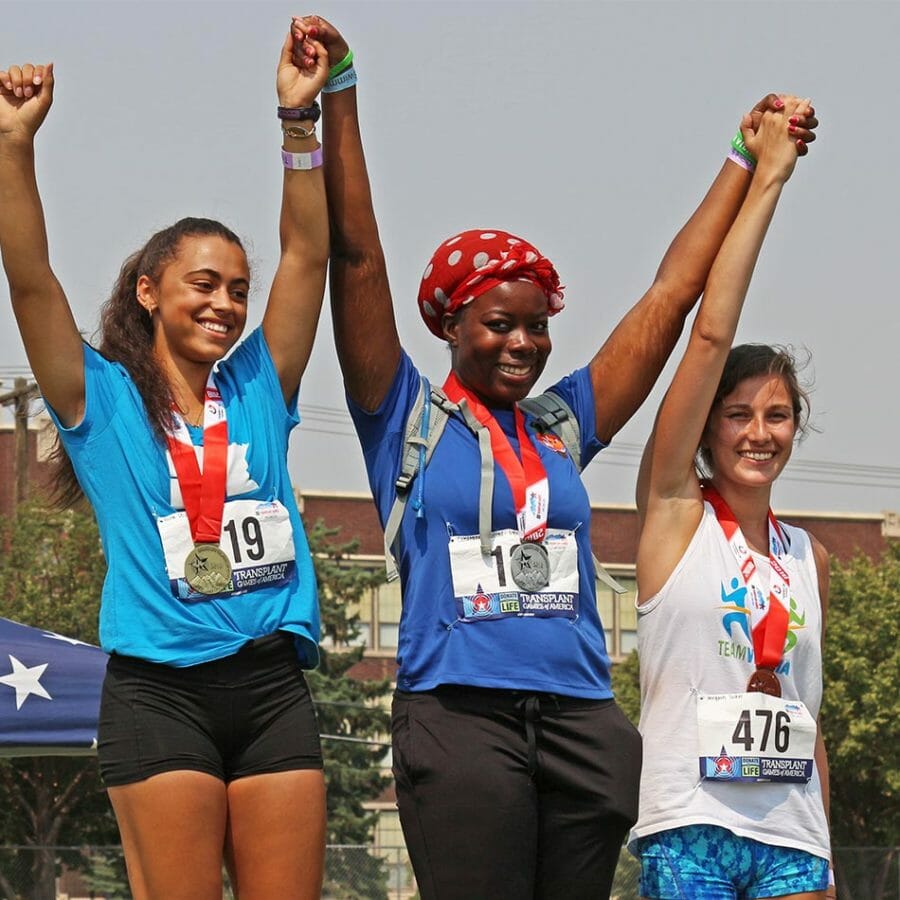 Very simply put, my transplant experience was like going from feeling that life was ending to knowing my life had a new beginning. Although I don't know who my donor is, I'm trying to pay respect to them and their family for the gift they gave by making the most of every day. Encouraging donation and education for a healthier lifestyle are two ways of doing this.

Previous Team MN-DAK Member
Mark Your Calendars!
Upcoming events for Team MN-DAK will be posted here.
About Transplant Games of America
Transplant Games is a festival-style event produced by the Transplant Life Foundation for individuals who have undergone life-saving transplant surgeries. Competition events are open to living donors, organ transplant recipients, bone marrow, corneal and tissue transplant recipients.
More than an athletic event, the Donate Life Transplant Games highlight the critical importance of organ, eye, and tissue donation, while celebrating the lives of organ donors and recipients.