About Donation
The gift of life – a generous and selfless gift of hope.
Each day, 17 people die waiting for a lifesaving organ transplant and a new name is added to the transplant waiting list every 9 minutes. Together with our partners, donor families, and the community we work towards one goal – that no one dies waiting.
Join those who have checked the box "Yes" already. Check out these 3 easy ways you can register to become a donor today.
Our Impact
Since 1989, over 18,000 families have been guided through organ, eye and tissue donation.
How Organ Donation Works
Donation has been described as an orchestra; it takes many people working in concert to make the process happen in a short period of time. Check out these donation FAQs for more information or watch this video to learn more about the donation process.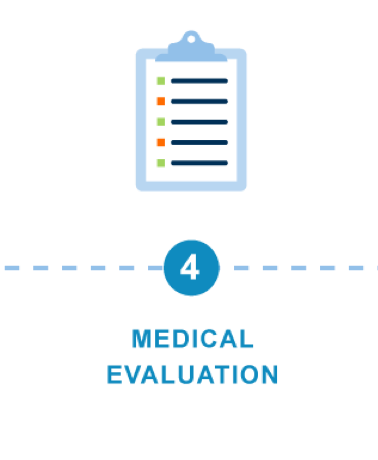 Death can occur in one of two ways: (1) cardiac death, when the heart is no longer able to beat on its own, and (2) brain death, which is the irreversible loss of function of the brain. When the family decides to remove mechanical support, donation discussions begin.
LifeSource sends a Family Support Coordinator to guide the process.
The Family Support Coordinator walks the family through the donation steps. If the patient hasn't documented their decision, the family makes the decision for them. The family also answers questions about the donor's medical history.
LifeSource, hospital staff and the transplant center team review the strength and function of the organs. If they're suitable for transplant, improving organ function to maximize the gift of transplantable organs is vital. The donor is kept on ventilation while all necessary tests and procedures are completed.
A donor's organs are matched with potential recipients using a computer system run by the Organ Procurement and Transplantation Network (OPTN). This national database includes all patients in the United States waiting for a transplant. Matching is based on blood type, body size, severity of the recipient's medical condition, distance between the donor and recipient's hospitals, etc.
Organs, eyes and tissue are recovered, preserved and transported to the recipient's transplant hospital.
Donation Myths
There are many questions and myths around organ, eye, and tissue donation. Unfortunately, people often disqualify themselves as potential donors by citing misconceptions. Check out these videos to get the facts and learn that regardless of your age, race, religion, or health you can still share the gift of life.
Am I healthy enough to be a donor?
Does race play a role in organ, eye or tissue donation?
Which religions support organ, eye and tissue donation?
Am I too old to be a donor?
Want to know more about donation?
Explore these resourceful organizations and find answers to your questions.
The Power of Human Connection
As part of the Donate Life network, our Check the Box public awareness campaign aims to inspire registration and remove misconceptions by sharing a simple message: anyone can register as a donor – a decision that saves lives.
Stay Up-to-Date
Subscribe to Our Newsletter
The LifeSource newsletter is your connection to everything happening in the world of donation in the Upper Midwest!